Paediatric Investigators, Scientists, Scholars Pathways (PIPs)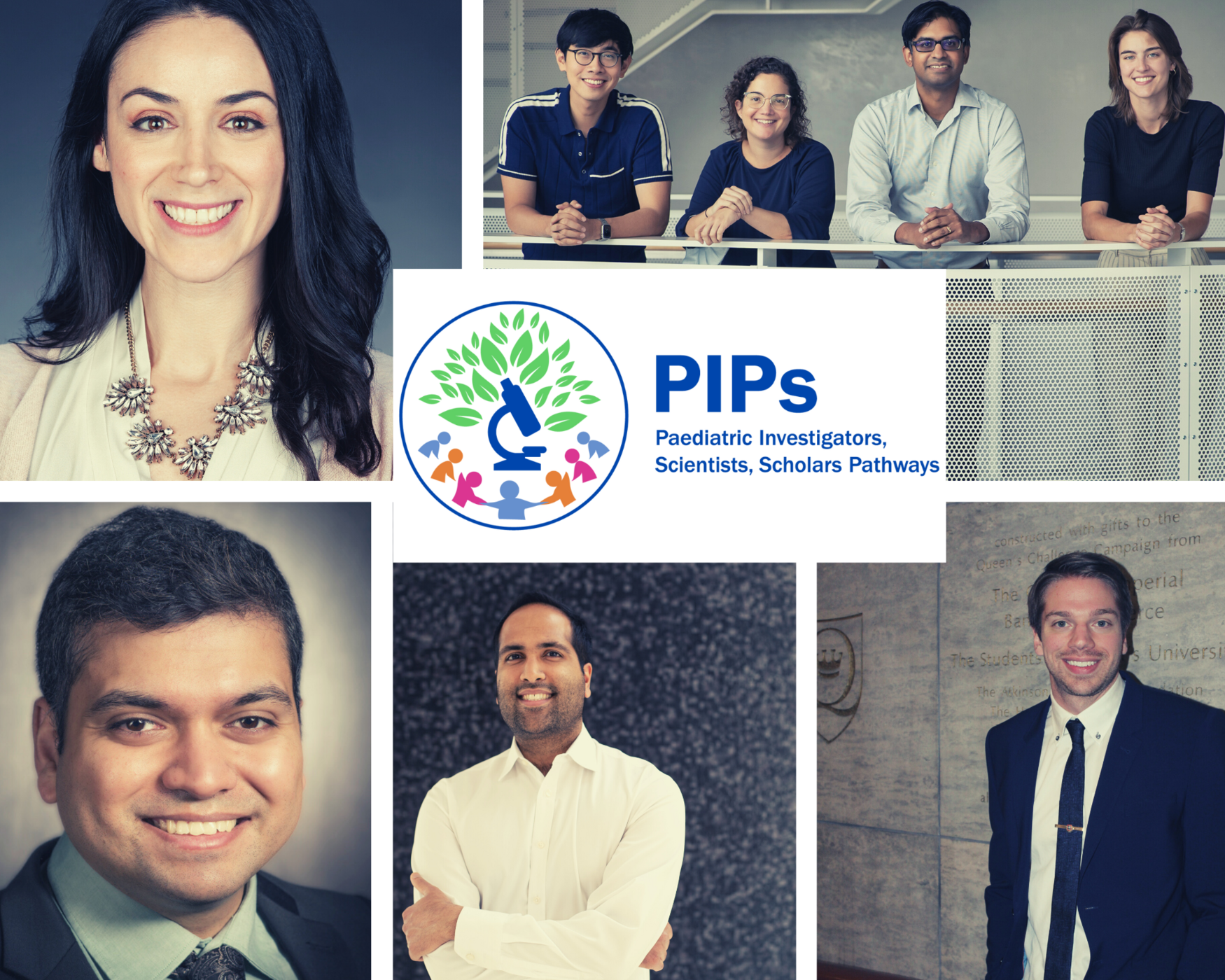 The Department of Paediatrics offers a versatile, tailored and robust research/academic training pipeline designed to enable development of scholars/investigators and scientists engaged in a broad spectrum of transformative, leading edge child health science. The goal of our PIPs program – Paediatric Investigators, Scholars Scientists Pathways, is to train and equip the next generation of paediatric clinicians/scientist to tackle the problems of tomorrow by teaching them to be dynamic, versatile, innovative thinkers and strong multi-disciplinary collaborators.
The PIPs program offers multiple potential entry points for paediatric residents and sub-specialty fellows to pursue dedicated research training during, following or integrated with their clinical training program. Training programs for individuals interested in scholarship/research as a significant part of their future career are carefully and collaboratively designed by the directors responsible for clinical and research training.  Senior trainees with advanced research training and achievements will have opportunities to compete for a Transition Clinician-Scientist position designed to prepare them for an independent faculty position as a paediatric clinician scientist/investigator.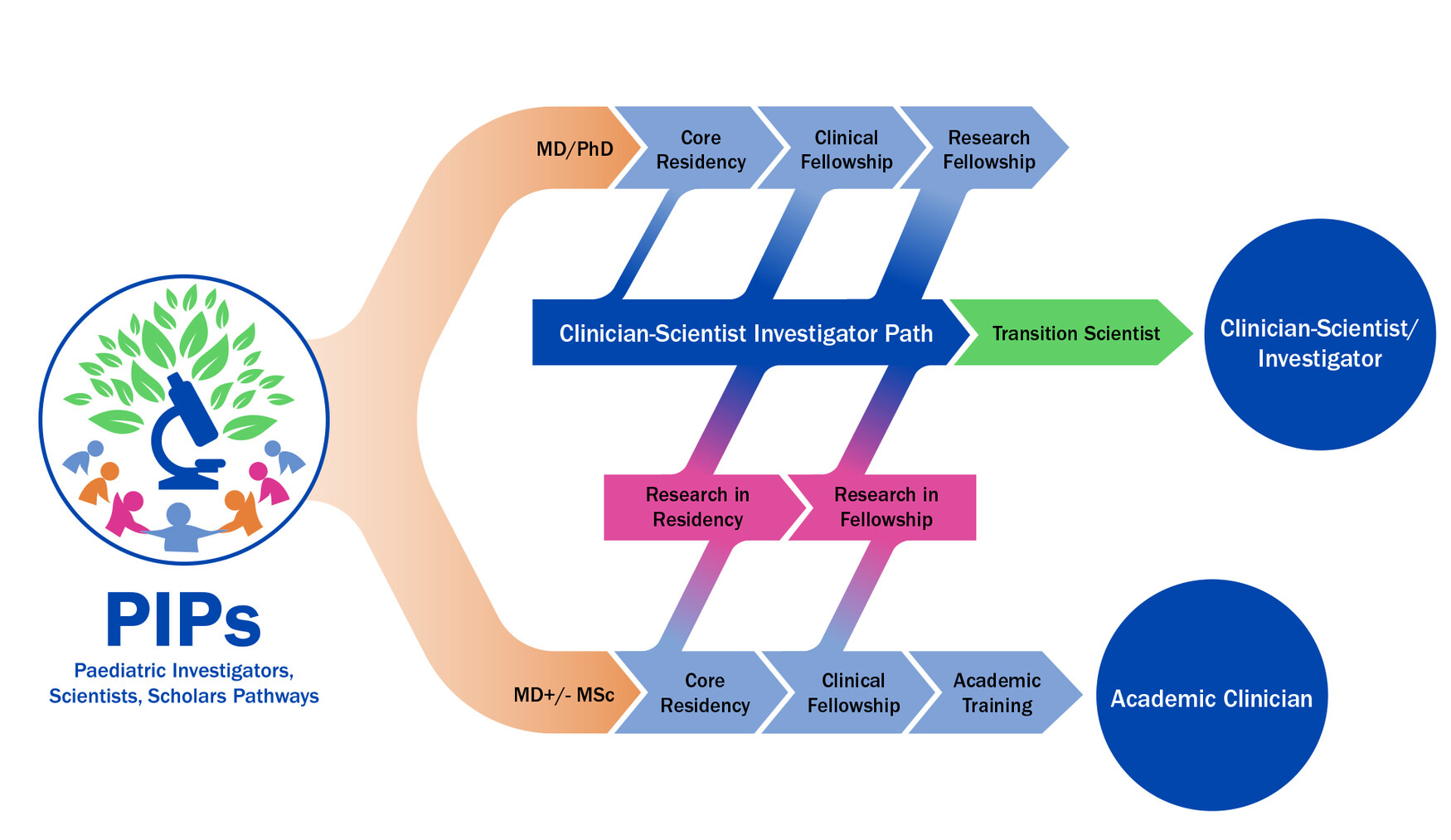 Clinician-Scientist Training: Research and Academic Pathways
Explore our program and each level of training offered in the clinician-scientist pathway.  Each level of training offers an enriched and immersive research experience with many of the world's best researchers, along with a longitudinal mentorship program and educational opportunities as part of our research training curriculum.  Gaining in-depth research experience serves as a complement to the clinical training in the Department of Paediatrics, leading to an exciting and fulfilling career as a clinician-scientist!
Longitudinal Mentorship Program